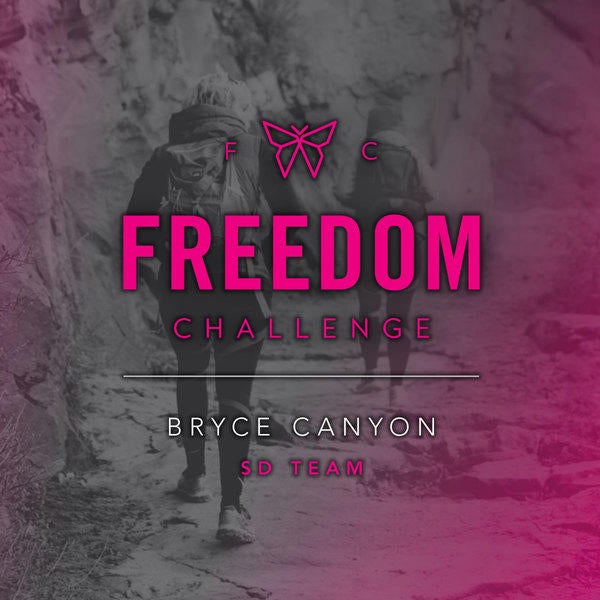 Freedom Challenge
This year, the Freedom Challenge San Diego team will be trekking across Zion National Park and Bryce Canyon on a mission to free women and children around the world from perils of human trafficking. From now until June 1st, the team will be raising funds that will go directly towards rescuing, rehabilitation, and training women to take steps towards a safe and sustainable new life.
The 2018 San Diego team comprises of six women from the area who have dedicated the last few months training, fundraising, and building awareness of the realities.
Hannah Clements, Sonya Finley, Annie Phipps, Melissa Ridge, Lauren Stark, and Erin Steele.
Support the SD team here.