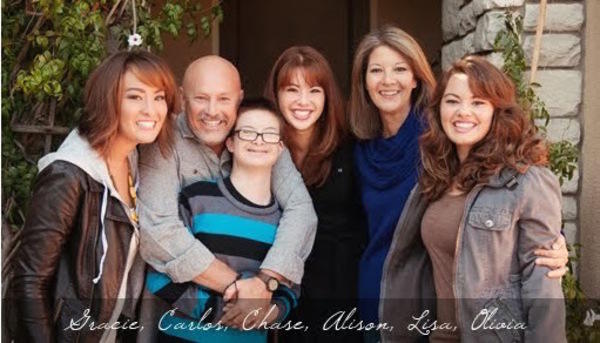 Reaching the Hungry
Carlos and Lisa Sales along with their children (Gracie, Alison, Olivia, & Chase) attend The Father's House whenever they are in the country. "We've been given a unique and challenging role in the Mission's Community, we're Missions Mobilizers. We work with pastors and church leaders, equipping, encouraging and resourcing the "Body" to serve the poor and needy all over the world. The goal is building relationships between churches and frontline missionaries, and working through transformation together. The Lord continually amazes us as we watch Him work!"
Our daughter Gracie is doing medical missions in the Philippines for two-and-a-half years. She is going to be a midwife delivering babies in a missions clinic. Here is her bio and blog if you are interested in reading how God has called her to do full time missions.
Our purpose is to mobilize churches to put their faith into action by providing opportunities to serve alongside missionaries reaching the physically and spiritually hungry throughout the world.

To learn more about our ministry, please visit reachingthehungry.org.
To read our newsletter, please visit SalesMinistry.org.
Learn more about our Reaching the Hungry Ministries
| | |
| --- | --- |
| Malawi | We have sent teams to share God's love using Jesus Film outreaches, installing water wells and starting Talking Bible listening groups in Malawi, Africa. |
| Mexico | Many from The Father's House have gone with teams to share God's love through one-day outreaches. |
| Mozambique | The Father's House partners with Reaching the Hungry to support Luke and Kristen Rider, Cross Connection missionaries in Mozambique. |
| Nicaragua | The Father's House partners with Reaching the Hungry to support Jaime and Monica Arista, Shepherd Staff Missionaries in Nicaragua. |
| Philippines | The Father's House partners with Reaching the Hungry to support Grace Sales, Missionary Midwife in the Philippines. |