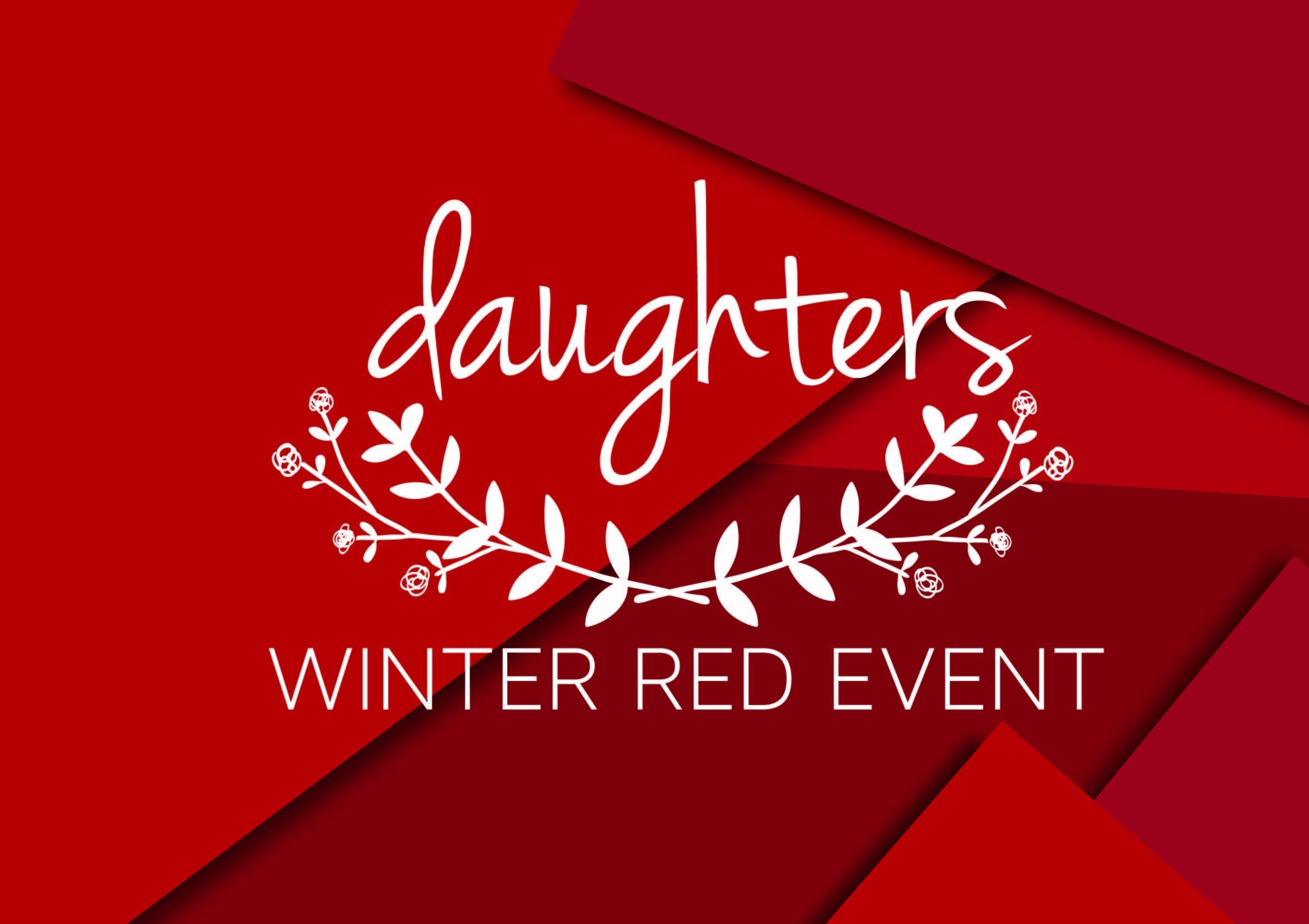 Daughters Winter Red Event
Saturday, February 25th
From 10:00am to 12:00pm
Ladies, join other sisters and friends as we continue the theme of "daughters" with Pastor Tracy who will further unwrap what it means to have your identity shaped as a daughter of the King in a creative and interactive way.
Please wear red! You'll find out why when you arrive.
We will be collecting feminine hygiene products for the Alabaster Jar Project so please bring items to donate.
The cost is $15. Please register below. (A $1 surcharge is added for paying online.)
Sign Up Now!